Medium-Token Assurance Identity/Encryption Certificates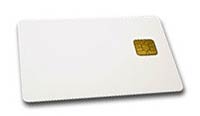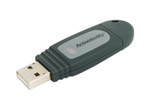 Features
Necessary hardware and software delivered right to your door
Your choice of USB token or smart card hardware
Option for 1 or 3 year certificates
Allows access to NSA ARC Net, GSA eOffer/eMod, and most DoD sites. Additionally allows access to more restrictive DoD sites, including JPAS, FEDMALL, COINS, Deckplate, and others.
An ECA certificate pair is used for:

Identity Certificate: accessing websites and digitally signing emails.
Encryption Certificate: exchanging encrypted emails.
Steps to obtain your Medium-Token Assurance certificates
Step 1: Read the requirements.
Step 2: Gather the required documents.
Step 3: Trust the CAs.
Step 4: Fill out and print the online request forms.
Step 5: Verify your enrollment keys.
Step 6: Have the printed request forms (with the required documents) notarized. Mail the documents to ORC, and await receipt of your digital certificates.