1: Requirements
2: Gather Docs
3: Trust CAs
4: Online Request
5: Verify Keys
6: Notarize & Mail Request
For a downloadable version of these instructions, please click here.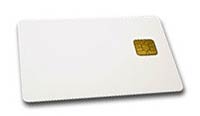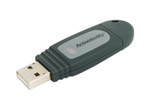 You must be in possession of a 'blank' cryptographic device that meets the FIPS 140 Level 2 standard. You must be able to write certificates to this cryptographic device. You may purchase cryptographic devices and required middleware from ORC. ORC will not support middleware or cryptographic equipment obtained elsewhere.
IMPORTANT: You must perform the online request for yourself, in your own name. You may NOT make an online request for another individual. This is grounds for immediate revocation of the certificate, and any fees paid will not be returned.
A workstation with a FIPS 140-1/2 Level 1 cryptographic compliant web browser is required. This includes Internet Explorer 5.5 and above and Firefox 1.5 and above.
The computer, web browser, and network profile that you are now using must also be used to import your certificate after ORC issues it.
The DoD ECA Certificate Policy requires all Subscribers to protect their certificate private keys with a password or PIN.  During the online request process you will have an opportunity to assign a password to protect the certificate private key. ORC will not know this password, it is not sent out from your computer.  If you forget your certificate password, you may be required to purchase a new certificate.
After ordering your hardware, you may begin to execute the Steps for Medium-Token Assurance Certificates on the checklist here.
Need to purchase hardware?
After reading the requirements above and obtaining the required hardware and software items: