Medium Hardware Assurance Identity/Encryption Certificates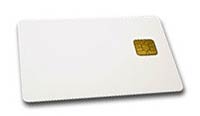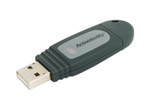 Features
While-you-wait issuance of 1 year or a 3 year medium-hardware certificate identity/encryption certificates is available at ORC offices in Virginia. Only available in VA at this time.
If you bring the necessary documents, you leave with fully functional certificates on either a smartcard or cryptographic token and card reader software.
Allows access to NSA ARC Net, GSA eOffer/eMod, and all DoD sites that accept ECA, including CPARS, SPOT, JPAS, FEDMALL, COINS, Deckplate, NGA, and Navy Data Environment (NDE).
The highest assurance level ECA certificates—Equivalent to the certificates on the DOD CAC.
An ECA certificate pair is used for:

Identity Certificate: accessing websites and digitally signing emails.
Encryption Certificate: exchanging encrypted emails.
See our
pricing page
for details about the required hardware and software, which can be picked up at your appointment.
Note: The issuance of ORC ECA Medium Hardware Assurance certificates requires that the certificate keys be generated in front of a duly designated ORC representative, such as a Registration Authority (RA) or Local Registration Authority (LRA). This will require that you do one of the following:
Come to an ORC facility (located in Fairfax, Virginia) to create the certificate requests in the presence of an RA.
Your company may also designate employees to be trained as duly designated ORC representative (LRAs) and perform this function at your facilities.
If you are in the presence of a duly designated ORC representative, such as a Registration Authority (RA) or a Local Registration Authority (LRA), you may
make your certificate request now
.
Steps to obtain your Medium-Hardware Assurance certificates
Step 1: Read the requirements.
Step 2: Gather the required documents.
Step 3: Trust the CAs.
Step 4: In the presence of an LRA, fill out and print the online request forms.
Step 5: Verify your enrollment keys.
Step 6: The LRA will process the printed request forms (with the required documents) and request issuance. ORC will email you when your certificates have been issued.